Linking you with work
About Us
Cambridge Career Connections has provided employment and training services to Cambridge and North Dumfries residents since 1982. As an Employment Ontario service provider, Cambridge Career Connections provides free employment-related programs to job seekers, employers and classrooms.
Employers receive quick and responsive solutions to their hiring needs within current job market conditions.  Cambridge Career Connections' knowledgeable and experienced staff provide reliable and dependable service in employment consultation and matching motivated, skilled job seekers to position vacancies.  Depending on employer training needs with onboarding new employers matched through our service, financial compensation may be available in the form of stipends.  We reduce employer time and costs for hiring, training and job retention.  For employers looking to train up potential candidates for hire or employees for advancement, CCC can help through the Canada Ontario Job Grant Program.
Employment Counselling Services are open to anyone age 18 and over who is out of work and looking for a new job or assistance for training to change vocation.  Our Employment Coordinators can provide up-to-date information on current job market conditions, unique opportunities available for paid training, job placements and apprenticeships, assistance with second career applications and skillful matching and inroads to available employment positions.  Cambridge Career Connections also provides client-centred, non-judgemental services that assist job seekers to connect with other supports in the community and can help with employment-related costs such as work clothing, boots and transportation.  On-demand and live workshops for a variety of employment training needs are available in addition to our personalized employment counselling services.  Once a job seeker starts a new job, our staff team continues to provide supports to help with the transition, provide a listening ear, and counsel on any challenges that may arise.  Our aim is to reduce barriers to successful employment, whatever they may be.
Specialized Youth Services are also provided for youth between the ages of 18 to 29 through the Youth Job Connection Program. This program consists of 60 to 90 hours of paid pre-employment training followed by job placements and ongoing supports while on the job. Student Services for youth age 15 to 17 are provided through the Youth Job Connection Summer Program.  Don't let the name fool you!  This program is for students looking for summer employment or for part-time employment of 10 to 15 hours per week during the school year.  It consists of 20 hours of paid pre-employment training followed by job placements and ongoing supports while on the job.  In these programs, our team of Employment Coordinators work with youth to meet their individual training needs.  As with Employment Counselling, additional specialized workshops and practice with mock interviews are available.  As part of a strong network of community service providers, our staff can also assist in connecting to any others supports that youth choose to be helpful.  Employment costs such as work clothing, boots and transportation are covered through the program.  Whether new to the job market or having challenges in finding employment, Cambridge Career Connections meets the unique needs of youth to successfully meet their employment goals.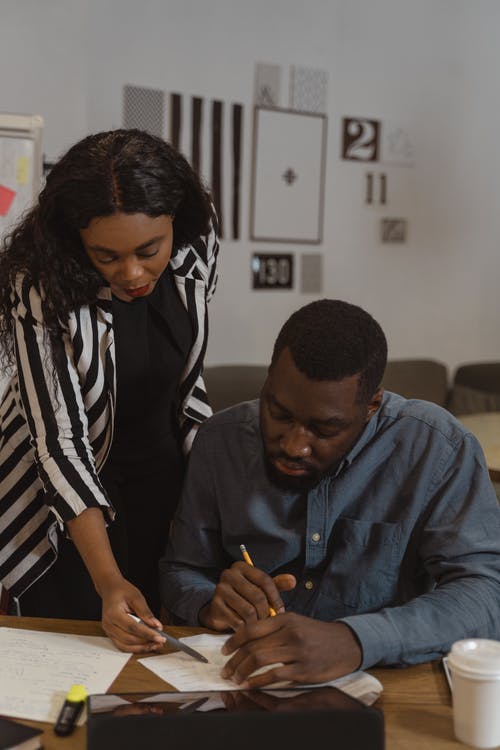 Quality Service Commitment
We are committed to providing high-quality services that meet our clients' employment, education and training goals.
We will provide prompt and courteous service.
We will ensure all clients have access to the resources and support they are eligible for.
Our knowledgeable and professional staff will offer clients accurate and up-to-date information.
We will respect the confidentiality of information provided to us and ensure access is controlled.
Procedure for Evaluating Client Satisfaction
We will regularly monitor and utilize our clients' feedback to ensure our services meet the needs of our clients.
We will encourage both positive and negative feedback from our clients and offer a variety of methods to provide this feedback.
Any serious concerns or complaints will be addressed immediately.
All feedback and action taken will be reviewed on a monthly basis.
Evaluation of Our Performance
We will demonstrate our commitment to providing quality service by:
Achieving a high level of client satisfaction.
Exceeding clients' expectations.
Evaluating and updating standards of client service.
Continuous improvement of programs and services.
Protocol for Responding to Feedback
We are committed to providing timely responses to client feedback.
Each client will be informed of the importance of their satisfaction with our services. They will be made aware of the various methods available to provide this feedback. The Employment Ontario Employment Service Team Leader will review this information monthly and bring it to the attention of the employment team.
All issues requiring further attention will be brought to the attention of the Program Manager who will take any necessary further action.